Industrial Roller Doors & Shutters for the Central Coast, Lake Macquarie, Newcastle and the Hunter Valley
Whether your business is in haulage, warehousing, construction, or shipping, there's little doubt that security and safety are always central to your concerns. There's a good chance that your efforts to provide a protected and secure space to do your work takes up a substantial part of your overheads, and of course, one of the core elements of security is a decent main bay door or main shutter.
Looking for a Premium Industrial Roller Shutter on the Central Coast?
Each business will have particular needs when choosing their industrial roller shutter on the Central Coast. You'll need to consider how your vehicles are going to use the shutter, which will dictate the size and whether vehicle users will need it to be motorised or not. If it is motorised, you'll also need to understand whether it will have a lot of users regularly or whether it will only have occasional use. Most of all, you'll likely have an idea of what kind of budget you are looking to spend and how much the security of a well-constructed roller door is worth to you.
Read More
The Most Reputable Brand of Secure Industrial Roller Doors
Our understanding is drawn from decades of experience in garage door solutions when it comes to security and functionality. Having worked in the industry for over 40 years, Greg James has an in-depth knowledge of the mechanics, repair and functionality of industrial roller doors on the central coast. This knowledge is central to the business that has built our reputation since our founding in 1991.
Do it Once, Do it Well!
When it comes to our service, our guiding belief is that every job we take must be completed in its entirety to the total satisfaction of our clients. Whether you are enlisting our installation services as an owner, builder or property manager, you'll find every element of our work exemplifies an unmatched commitment to quality craftsmanship. It's a quality that you'll experience whether you are simply asking for an initial measurement or an extensive installation job.
Our Range
In order to bring the very best industrial roller door in Lake Macquarie, Newcastle or Hunter Valley, we've teamed up with one of Australia's most trusted garage door brand, B&D panel lift doors. We've found that the products they offer are dependable, durable and secure.
Among our available industrial roller shutters in Hunter Valley, Macquarie and Newcastle, we offer:
Firmadoor Series 2 Industrial
This lightweight rolling door is a firm favourite amongst B&Ds industrial offerings. It features a lightweight aluminium construction that is easily operated but strong and substantial enough to keep out poor weather, moisture damage or harmful dust particles. It employs a structural pattern that remains flat and straight, without the sagging that can be found in sub-optimum roller doors.
Roll-A-Door Series 1, 2, 3
We're also proud to hold some of the smaller offerings by B&D. All benefit from precision springing and high wind rated construction – engineering, which means that each product offers smooth and quiet operation without wear and damage through use. Like the Firmadoor series, they feature a weather seal to keep your property free of damp or weather-induced maintenance issues.
All our industrial roller doors in Newcastle, and other areas on the central coast, are engineered for balance and smooth operation. They all feature Nylofelt™ running strips which are tailor-made for quiet movement, even on a regular basis, for years to come. All are created with a sturdy locking mechanism for added security. So durable are these doors that B&D offer a 7-year parts and labour warranty, so you can enjoy absolute peace of mind, whatever your business.
Custom Options, Useful Products and Extras
One of the things that make our garage roller doors so useful for industrial use is our understanding of how each application is different. That's why we offer a huge range of different customisable options with our doors. This can include:
A range of 20+ colours and shades that are exclusive to B&D doors.
Every shutter can be measured to fit your particular needs, and we're always happy to accommodate specialist requirements when it comes to things like ceiling height and door size.
Mullions, Wicket Gates and Ventilation
There might be extra features you will require in your installation, and we're always happy to offer your a range of these options to suit your business needs.
Of course, the door alone can be used without a motor, but we've found that many industries benefit from our motorised options. That's why we also offer a wide range of automated door openers for our industrial roller shutters on the central coast. They all benefit from variable speed and power options and smart design, which means it operates smoothly and quietly. What's more, these motors can be controlled either through a dedicated remote, wall-mounted or app-based controller.
Aftercare
We don't just excel in the installation of industrial roller doors on the Central Coast. When you've enlisted our services, you've got support for life. We take pride in our work and like to know that it continues to work at its best. Not only do we offer a great guarantee on our products, but we can offer you a very competitive price on servicing and maintenance on roller doors as well. Our servicing engineers know these products and will look at:
Smooth and quiet operations

Springs and tension device operating correctly

Automation system reliability.
Order Your Industrial Roller Door Today!
Take a look at our reviews, and you'll see that every installation we deliver is of simply the best quality. Our previous and current clients have been kind enough to leave us some brilliant feedback, and we hope that soon you too will trust us with your business security.
To begin your order today, take a look at some of our products and either send us a message or give us a call. We'll get a good idea of your requirements and get started on the best industrial roller shutter for you today!
Read Less
Firmadoor Series 2 Industrial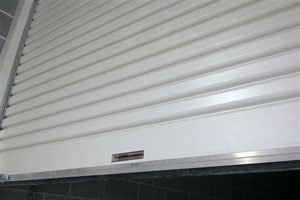 Lightweight for easy operation
Weatherseal to prevent moisture and dust
Smooth & Quiet Operation
Available in a range of colours
Waist high locking for ease of operation
Mullions, Wicket Gates & Ventilation options
---
Roll-A-Door S1 Mini Warehouse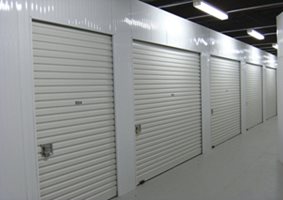 Smooth, Quiet Operation
High Wind Rated Roller Door
Precision Springing
Consistent Balance
Bottom Weatherseal
Wide range of colours
B&D Self Storage Roll-A-Doors deliver all of the performance features necessary for the Self Storage industry, teamed with the quality finish you've come to expect from Australia's leading garage door manufacturer.
---
Roll-A-Door® Series 2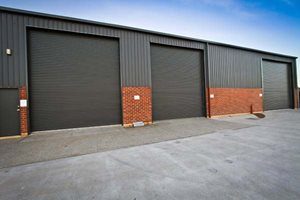 Smooth, Quiet Operation
High Wind Rated Roller Door
Precision Springing
Consistent Balance
Bottom Weatherseal
Wide range of colours
Economical
---
Roll-A-Door® Series 3 Squareline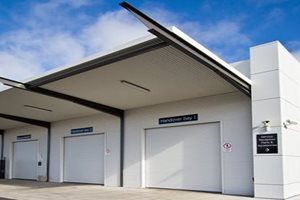 Smooth, Quiet Operation
Precision Springing
Consistent Balance
Bottom Weatherseal
Wide range of colours
Large range of options