Garage Door Repairs & Servicing
Is your garage door safe, smooth in operation and quiet?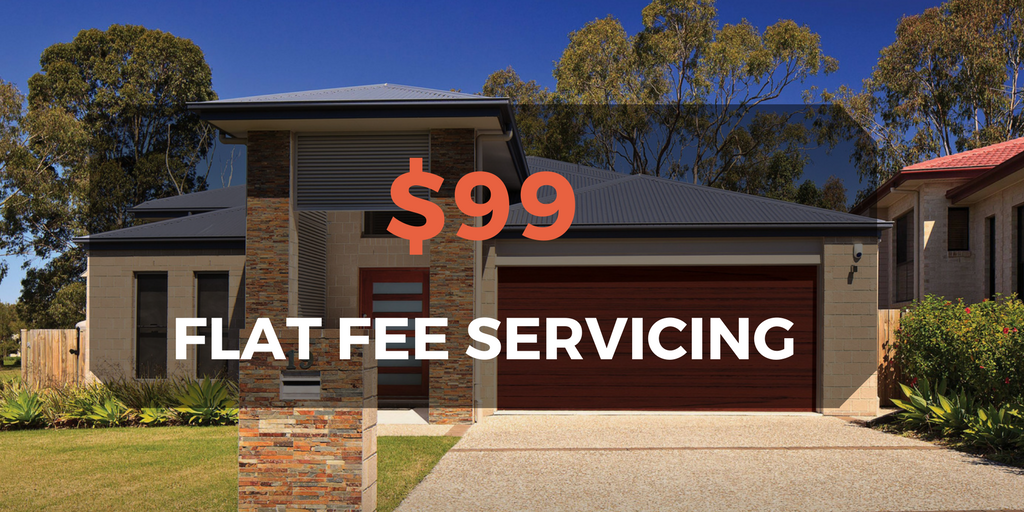 Why service my garage door?
Proper servicing by a garage door specialist will ensure your door will perform at its optimum level.
Servicing helps avoid potential failures with your garage door, ensuring all springs, tension devices and the automation system is safe and reliable in the long term.
When is servicing recommended?
We recommend a $99 service every 12 months to ensure the longevity of your garage door – which serves a crucial element in your home or business.
Read more
Contact us today
Best Garage Door Repair Professionals on the Central Coast
If you have been putting up with your garage door's intermittent faults or that interminable noise that it makes, or have been procrastinating about doing something to rectify the dent you may have caused that time you backed the truck up without really taking a good look in the mirror, then you know how disheartening it is every time you realise that the problem just won't go away on its own. You could try to fix it yourself, but really, when the time comes to get the job done right, you want the best garage door repair professionals in the area.
Lucky for you, here at Greg James Garage Doors we happen to be those very experts that you've been looking for. We aren't just servicemen, though, we are seasoned industry professionals that have been working in the garage door industry for over 40 years. As such, when it comes to garage doors, we have seen it all and fixed it all before.
Why You Need the Professionals to Repair That Garage Door
We all love to try our hand at new things. Surely fixing a garage door is a breeze, you may be thinking? Well, for those in with the know-how, it is, and it is best left in their capable hands, and here is why.
1) Can you afford to get it wrong? That is one outcome you must consider if you are attempting DIY. Irreparable damage to the garage door may mean that even the experts can do nothing to fix it and then you will be faced with a much steeper bill when you must completely replace it.
2) Let's say you do a fair to middling job of fixing the garage door. Is that good enough, particularly if the door is somewhat askew and unbalanced? You may find that in time the door proves much more difficult to open and close, and may make your home prone to rodents and animals. What's more, do you really want to risk the chances of the garage door giving way when a friend or loved one is nearby?
3) Consider the possibility of claiming on your home insurance for the repairs. When the insurers seek out the paperwork completed by the professional that carried out the repairs you are claiming for, will you have anything to show them? If not, there's a strong possibility that you will be out of pocket.
4) At Greg James Garage Doors our garage door repairs ensure that the automation system, all springs and tension devices are safe and reliable. And in the unlikely event that anything goes wrong down the line, you will know who to call about it to have the situation rectified.
Safe, Smooth & Quiet Garage Door Repairs
As suppliers of electric garage doors of all shapes, sizes and varieties, we have dealt with fitting and installation, as well as services to ensure that those in the Central Coast, Newcastle and Lake Macquarie locales can sleep well at night, safe in the knowledge that their garage is locked up tight.
So, if your electric garage door needs the eyes and hands of a repair person with a vast amount of experience and knowledge to their back, give us a call here at Greg James Garage Doors. We promise to have your garage door working safely, smoothly and quietly, and without putting a major dent in your pocket.
Read less