Automatic Garage Doors Central Coast
Sectional Door Openers
GDO-9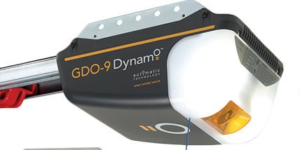 Featuring enhanced power and warranty period, the Series 2 Dynamo™ is suited to the vast majority of sectional single and double doors. The opener can be coupled with our Smart Phone Control Kit for added convenience and peace of mind.
The Dynamo™ provides balance between garage door opener performance and affordability. Ideal for busy family homes, it offers an excellent mix of safety systems, TrioCode™128 technology for security and a service reminder to let you know when periodic door maintenance is due. It can be readily upgraded to include battery backup and safety beams for added protection.
Controll-A-Door S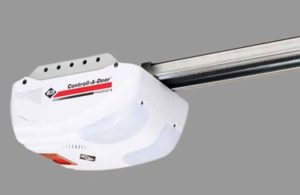 The smart design effortlessly delivers smooth and reliable door control with the flexibility to vary speed and power output according to door type.
Choose from the Controll-A-Door S, Controll-A-Door Advance or the PanelPro
---
Rolling Door Openers
GDO-6

Our new flagship rolling door opener, the GDO-6 EasyRoller® now features our Series 2 upgrades. Designed to deliver a slim profile, reliability, security and convenience, it is compatible with our Smart Phone Control Kit and Wireless Safety Beams.
The Series 2 EasyRoller® takes forward the impressive reputation earned by this series of openers over the past decade. This version incorporates bright LED courtesy lighting and compatibility with Wireless Safety Beams. The Service Indicator lets you know when it is time to service your door. This is in addition to TrioCode™128 transmitters, Soft Start/Soft Stop operation, advanced door profiling and obstruction sensing for secure and safe operation.
Roll-A-Pro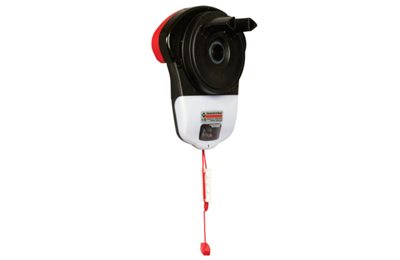 Delivers affordable and secure garage door control with the smooth and reliable operation. It features the power to effortlessly operate the majority of residential rolling doors.
Choose from the Controll-A-Door Power Drive or the Roll-A-Pro
---
Automatic Industrial Door Openers
Toro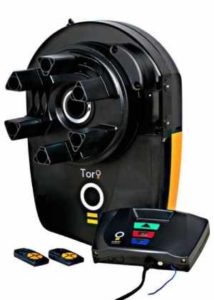 The Toro® offers sophisticated commercial roller door opening technology and superior pulling power. With built-in Battery Back-up and a wall-mounted control panel you can program a variety of operating modes for your security and safety.
A marriage of immense power and sophisticated logic controls, the Toro® can cater for roll-up doors up to 28m2 and high duty cycles. The logic control system, with LCD screen, can manage up to 511 TrioCode™ Garage Door Remotes, and offers time clock controlled access programs, adjustable speed and obstruction settings. A full complement of controlling inputs and outputs are standard, including compatibility with up to three Wireless Safety Beams systems simultaneously. Rounding this out is Soft Start/Soft Stop, Door Profiling, Intelligent Safety System and variable Auto Close settings.
Axess Pro 3100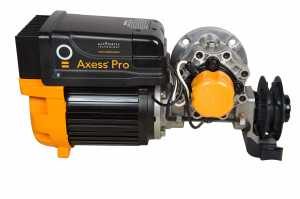 The Axess® Pro Series 3100 range provides an innovative suite of features for the demanding world of industrial shutter automation. With a selection of input and output power variations, and a scalable suite of control and safety options, this combination of strength and smarts is an evolutionary step forward.  It can be controlled either by a simple manual console, or the sophisticated logic control system with LCD screen, integrated time clock and TrioCode™ 128 technology.
The flagship 240V units require only a standard power point for install, but deliver 3-phase power, reliability and speed control through a custom designed inverter. These are suitable for doors up to 36m2 in size.
Axess Pro 1100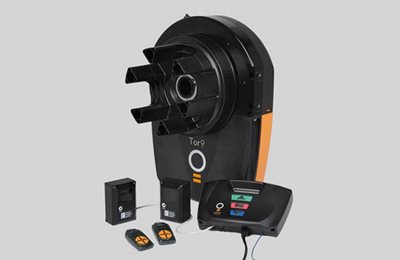 Our industrial garage doors have earned a reputation for sheer reliability in automating industrial and commercial overhead doors.
Choose from the Axess Pro 1100 or the GDO-10