Automatic Garage Doors Central Coast
Some people think of them as an unnecessary luxury or even an excessive expense that is not really needed, but those that have them know just how useful and brilliant they are. We are talking of course about the automatic garage door. Once upon a time, they were a thing of the future that only the really wealthy could afford, but now they are a much more realistic investment for many homeowners. The great thing about them is that even though we've all seen and admired them many times before, they still impress and bring that little bit of magic and even a sense of the future to our homes.
Read more
Automatic Garage Door Solutions in the Central Coast
Here at Greg James Garage Doors, we are among the finest suppliers and installers of garage doors in the Central Coast. Based on the Central Coast where we have bee fortunate to ply our trade for over 40 years, we are the go-to guys for those in the locale and in Newcastle and Lake Macquarie, when new garage doors must be had. Specialist is the word that is usually used when people talk about our service, and this stems from our pride of workmanship and ability to undertake and deliver exceptional results on any job, regardless of how difficult or comprehensive and intricate it may be.
The Headline Advantages of Automatic Doors
At Greg James Garage Doors, we could go on and on about how amazing automatic doors are for your garage so we will try to keep this list contained to some of the features that usually make minds up and convince of their worth. The first is convenience.
When you pull into your driveway on one of those occasional rainy days or during the colder months and have to race to the garage door, heave it open and then get back into your car soaked and freezing, wouldn't you have much preferred to just push a button and then watch that wonderful system roll up before your eyes?
If your garage is where you park your vehicle at night and store those heavy duty items that set you back a pretty penny, then security is vital. Automatic garage doors smoothly close over and seal shut, protecting your goods from the outside world while you sleep or are away from home.
Modern garage door systems safeguard against the possibility of the door coming down unexpectedly on your car, or worse, falling on you, a family member or a visitor. With smart systems built into the design, you can operate it with confidence that you are not in for any nasty surprises, while also affording you with the convenience of activating from your phone or mobile device.
In terms of energy use, many modern systems require very little to operate, which makes them that bit more considerate of the environment.
Reliable Solutions for All Garages
Here at Greg James Garage Doors, we believe that every home that has auto garage doors appreciates the added value in terms of convenience, aesthetic appeal and as a direct consequence of both, the increased market value of your home. As such, we have a wide variety of options that all come with manufacturer's warranties that cover parts and labour.
So, if the time has come to finally give your home the upgrade it deserves that will bring you exceptional functionality, style and performance for years to come, get in touch with us here at Greg James Garage Doors, and we will work with you to install a suitable solution you can rely on and be proud of.
Read more
Sectional Door Openers
GDO-9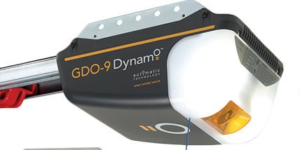 Featuring enhanced power and warranty period, the Series 2 Dynamo™ is suited to the vast majority of sectional single and double doors. The opener can be coupled with our Smart Phone Control Kit for added convenience and peace of mind.
The Dynamo™ provides balance between garage door opener performance and affordability. Ideal for busy family homes, it offers an excellent mix of safety systems, TrioCode™128 technology for security and a service reminder to let you know when periodic door maintenance is due. It can be readily upgraded to include battery backup and safety beams for added protection.
Controll-A-Door S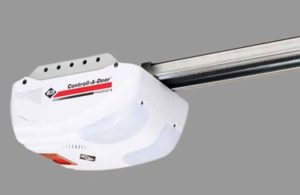 The smart design effortlessly delivers smooth and reliable door control with the flexibility to vary speed and power output according to door type.
Choose from the Controll-A-Door S, Controll-A-Door Advance or the PanelPro
---
Rolling Door Openers
GDO-6

Our new flagship rolling door opener, the GDO-6 EasyRoller® now features our Series 2 upgrades. Designed to deliver a slim profile, reliability, security and convenience, it is compatible with our Smart Phone Control Kit and Wireless Safety Beams.
The Series 2 EasyRoller® takes forward the impressive reputation earned by this series of openers over the past decade. This version incorporates bright LED courtesy lighting and compatibility with Wireless Safety Beams. The Service Indicator lets you know when it is time to service your door. This is in addition to TrioCode™128 transmitters, Soft Start/Soft Stop operation, advanced door profiling and obstruction sensing for secure and safe operation.
Roll-A-Pro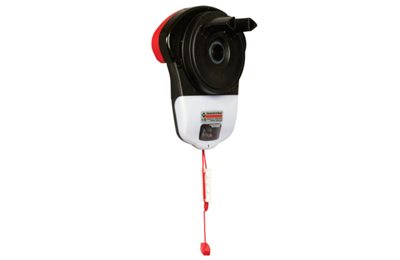 Delivers affordable and secure garage door control with the smooth and reliable operation. It features the power to effortlessly operate the majority of residential rolling doors.
Choose from the Controll-A-Door Power Drive or the Roll-A-Pro
---
Automatic Industrial Door Openers
Toro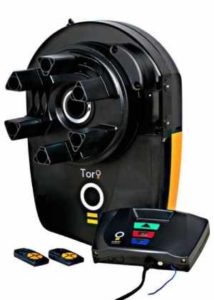 The Toro® offers sophisticated commercial roller door opening technology and superior pulling power. With built-in Battery Back-up and a wall-mounted control panel you can program a variety of operating modes for your security and safety.
A marriage of immense power and sophisticated logic controls, the Toro® can cater for roll-up doors up to 28m2 and high duty cycles. The logic control system, with LCD screen, can manage up to 511 TrioCode™ Garage Door Remotes, and offers time clock controlled access programs, adjustable speed and obstruction settings. A full complement of controlling inputs and outputs are standard, including compatibility with up to three Wireless Safety Beams systems simultaneously. Rounding this out is Soft Start/Soft Stop, Door Profiling, Intelligent Safety System and variable Auto Close settings.
Axess Pro 3100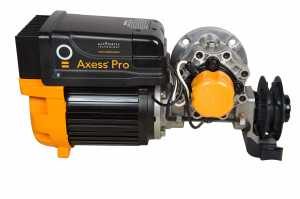 The Axess® Pro Series 3100 range provides an innovative suite of features for the demanding world of industrial shutter automation. With a selection of input and output power variations, and a scalable suite of control and safety options, this combination of strength and smarts is an evolutionary step forward.  It can be controlled either by a simple manual console, or the sophisticated logic control system with LCD screen, integrated time clock and TrioCode™ 128 technology.
The flagship 240V units require only a standard power point for install, but deliver 3-phase power, reliability and speed control through a custom designed inverter. These are suitable for doors up to 36m2 in size.
Axess Pro 1100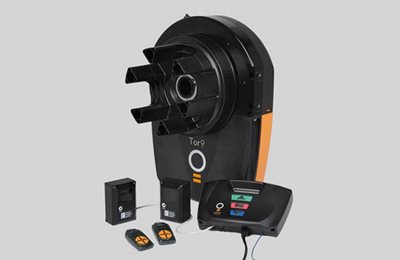 Our industrial garage doors have earned a reputation for sheer reliability in automating industrial and commercial overhead doors.
Choose from the Axess Pro 1100 or the GDO-10